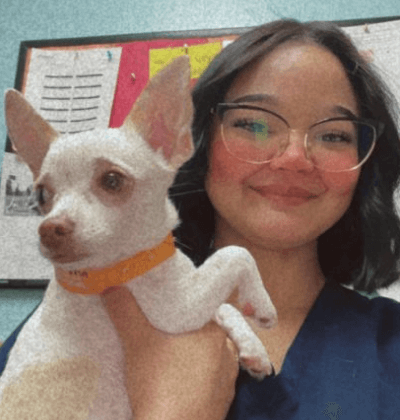 Zoe
Zoe always wanted to work in the medical field and has a passion for helping animals so of course she wanted to work in veterinary medicine. She started her journey in this field at the end of 2020 working as a kennel tech but was promoted shortly after as a technician, she also enrolled at trident tech to start her education so she can be a licensed technician one day!
Although Zoe may have some cat allergies she doesn't let that stop her from loving your feline friend or her own 4 cats she has at home named Gus, Ben, Spoon, and Mya.
Zoe is very grateful to be able to work with animals everyday and looks forward to helping your four legged family members.