Doctors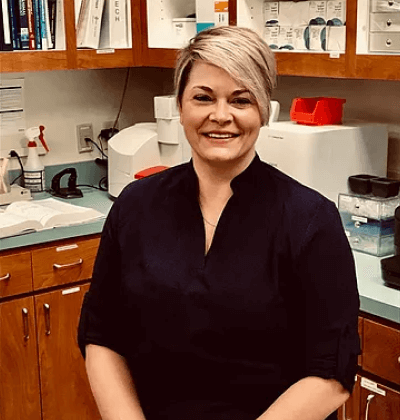 Dr. Adrianne Sprovero
​Dr. Sprovero joined our JIVH family in 2019 but FUN FACT: Dr. Sprovero worked with JIVH from 2008-2010 before pursuing a career in emergency medicine for a while.
Dr. Sprovero has a very full 2-legged family: husband Jamie, and sons Grey (12) and Reeves (10) and an even bigger 4-legged family: 3 dogs (Agnes, Hank, and Neville) and 2 cats (Dobby and Hemingway).
Dr. Sprovero adores all aspects of vet med but especially wound care/management and gastrointestinal disease. And while she loved the challenges and quick thinking required in emergency medicine, she is looking forward to establishing lasting bonds with all of her patients in family practice.
When not caring for your fur babies, you can find Dr. Sprovero enjoying the beach, reading (preferably while ON the beach), and spending time keeping up with her boys in their various sports and activities.
View Bio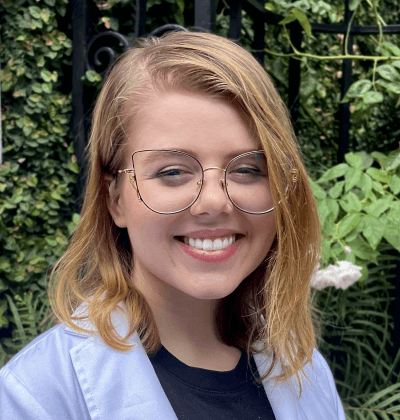 Dr. Mary Lawrence
Dr. Lawrence is a Charleston native who has harbored a lifelong passion for animals large and small. After graduating from the University of Georgia College of Veterinary Medicine, her love of the Lowcountry and its people brought her back home.
Her professional interests include neurology, nutrition, and ophthalmology.
Outside the clinic, Dr. Lawrence loves reading, rollerskating, dabbling in various art media, and of course spending time with her own four-legged kids: Pigeon (Boykin Spaniel) and Marzipan (Holland Lop).
View Bio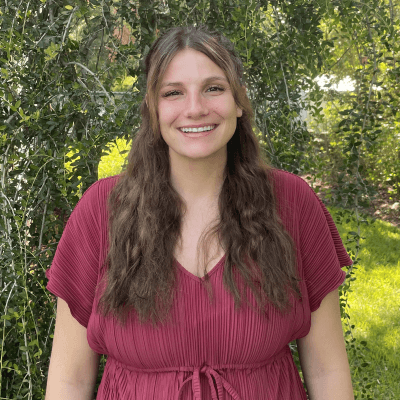 Dr. Haleigh Roach
Dr. Haleigh Roach is a dedicated and compassionate veterinarian here at James Island Veterinary Hospital. She attended the University of Edinburgh in Scotland where she developed a particular interest in both ophthalmology and dentistry. She is originally from a small town in Maine and, after living and practicing in Carson city, Nevada she is finally settled in Charleston, SC. She has a passion for the field and for making both her clients and patients feel as comfortable as possible.
Her excellent communication skills ensure that pet owners are well-informed and at ease throughout the treatment process. She is dedicated to delivering the highest level of care to all of her patients. When she is not working, Dr. Roach is busy with her 2 dogs, Lionel and Koda, and preparing for the long-awaited arrival of a baby girl with her significant other, Cooper.
View Bio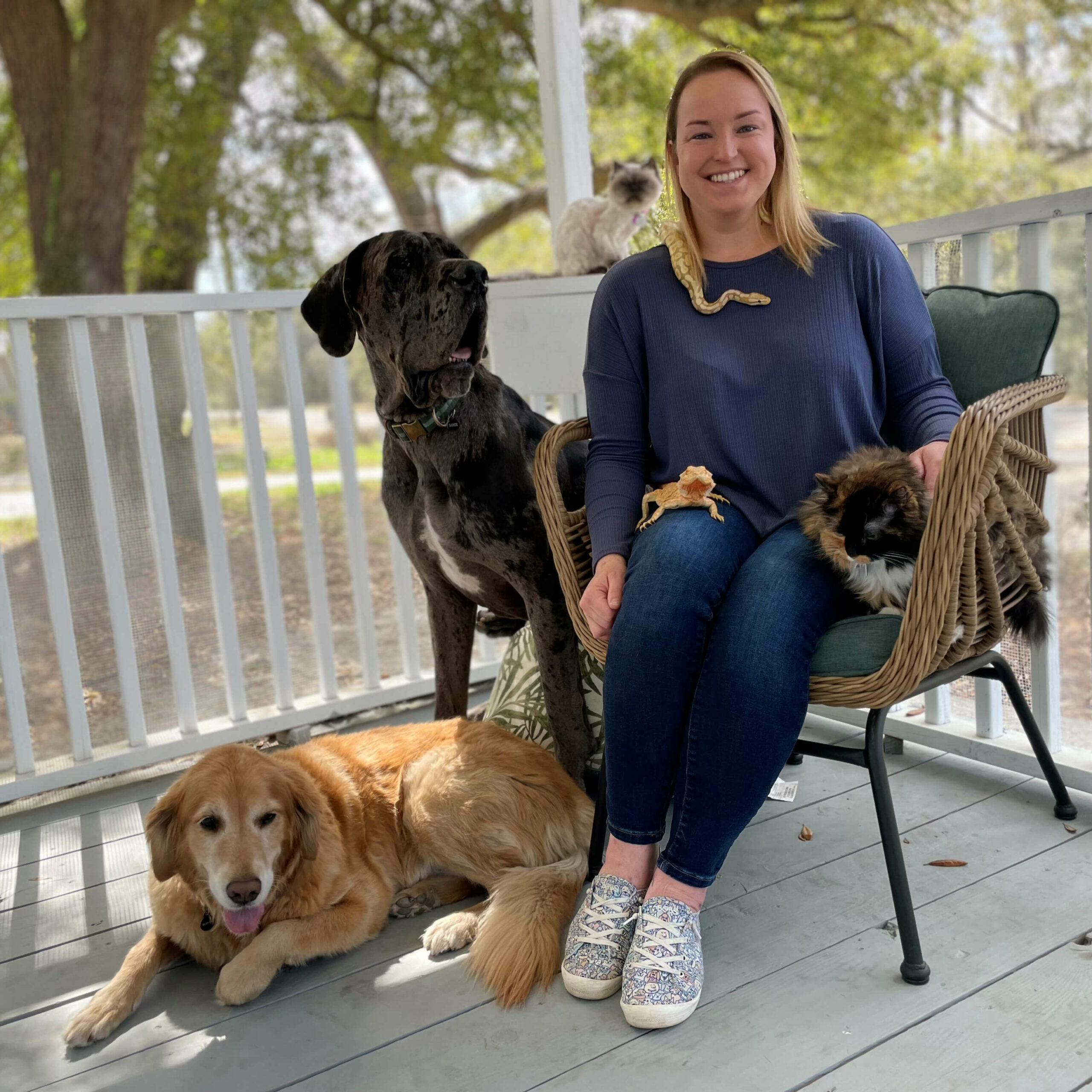 Dr. Kaitlin Guffey
Dr. Kaitlin Guffey is a Summerville native and attended the College of Charleston, where she earned her Bachelor's degree in Biology. In 2019, she graduated from Ross University School of Veterinary Medicine after completing her clinical training at Auburn University (War Eagle!). She returned home to the Lowcountry, where she practiced for two and a half years before joining the Flowertown Animal Hospital team.
Dr. Guffey has a particular interest in internal medicine, geriatric and end-of-life care, and exotic medicine and surgery. She values building strong relationships with clients and working with them as a team to give their pet the best possible life. She enjoys the unique variety that veterinary medicine offers, and is passionate about providing thorough and compassionate care to dogs and cats, as well as exotic pets.
Dr. Guffey currently lives in North Charleston with her loving animal family: Sarge (Great Dane), Penny (Golden Retriever), Fancy (Persian cat), Gypsy (Tortishell cat), Gina (Bearded Dragon), J.R. (Ball Python), and Melon (Pacman frog). When she is not spending time with her animals, she enjoys reading on her front porch, playing board games, and exploring local venues for trivia, bingo, and comedy nights.
View Bio
Leadership Team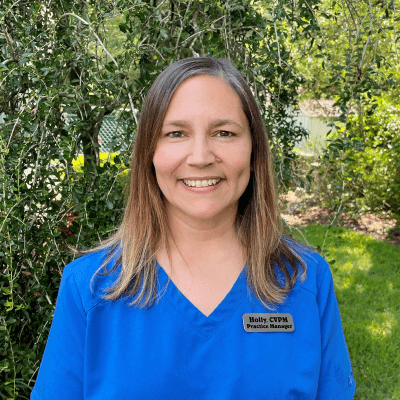 Holly, CVPM
Hospital Manager
Joined JIVH April 2017
Hometown is Ladson, SC
CVPM obtained through Veterinary Hospital Managers Association
Enjoys baking, reading, crafting, mountains, hiking, and anytime with my family and friends
Pets at home include 2 dogs, Roscoe and Negan and 5 cats, Bam, Paige, Piper, Meep, Mokey. And one Hermit Crab, Flash.
View Bio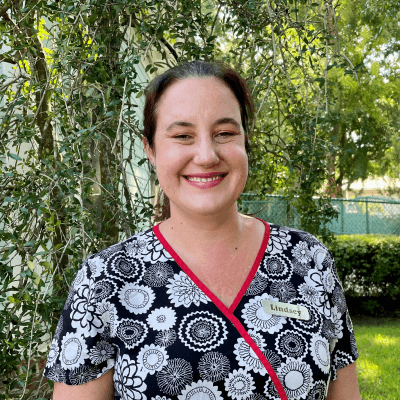 Lindsey
Joined JIVH in June 2003
Hometown is Rock Hill, SC
BS in Animal Science from Clemson University
Enjoys reading, gardening, college football, especially Clemson Tigers
She has a cat named Fido
View Bio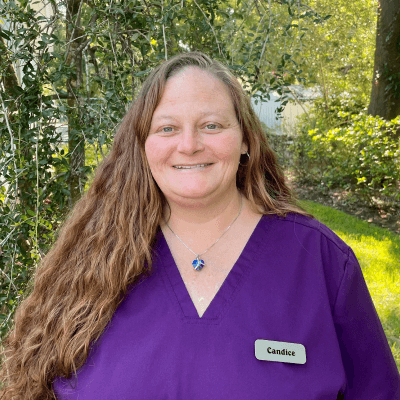 Candice
Joined JIVH November 2022
Hometown is Greenville, TN
Enjoys music, writing, nature, altruism and humanitarianism
Pets at home are a dog named Midnight and 4 cats. Tigger, Mittens, Socks, and Miss E.
View Bio
Veterinary Care Team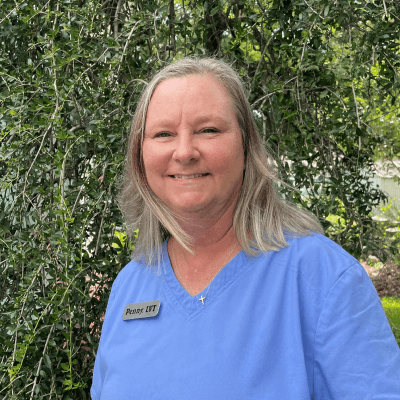 Penny, LVT
Joined JIVH June 1987
Hometown is Charleston, SC
Associates in Veterinary Technology from Abraham Baldwin Agriculture College, LVT
Enjoys reading, going to the beach, and riding in her boat
She has a yellow lab named Maelee at home
View Bio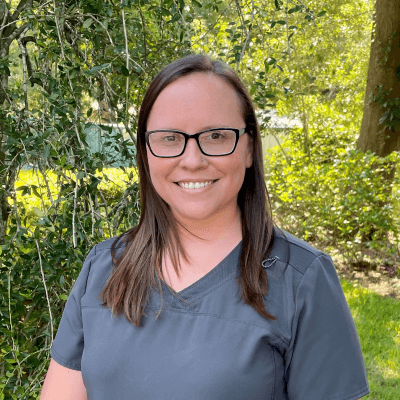 Nichole
Joined JIVH in February 2018
Hometown is Cocoa Beach, FL
Associates Degree in Applied Science
Enjoys reading, cooking, shopping, going to the beach or lake with family and friends.
Pets at home include 3 dogs, Karoline, Banjo, and Remi. A cat named Ashe.
View Bio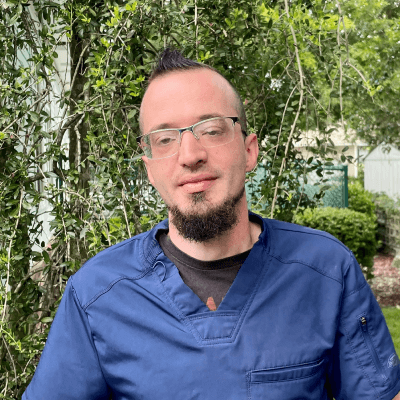 Chris 
Joined JIVH June 2020
Hometown is Charleston, SC
Enjoys hockey and anime
He has a boykin named Orochimaru after his favorite anime character
View Bio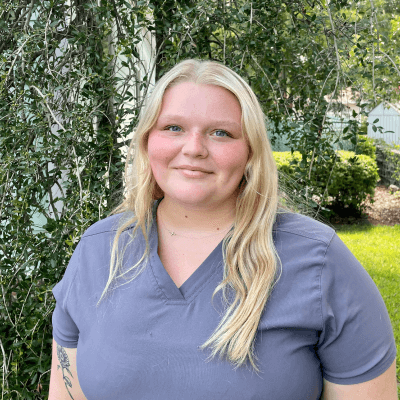 Hayley
Joined JIVH August 2022
Hometown is Charleston, SC
Currently enrolled in the vet tech program at TTC
Enjoys going to the beach, hunting, shopping, spending time with friends and family
Pets at home are 2 dogs, Max and Hunley. 3 Cats, Josephine, Bat, and Ozzie
View Bio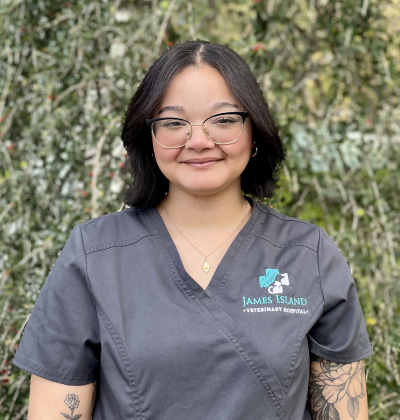 Zoe
Joined JIVH September 2022
Hometown is Charleston,SC
Began in the vet field in 2020
She enjoys gardening, watching horror movies, reading, and collecting antiques
Pets at home are 4 cats, Gus, Ben, Spoon, and Mya. A ball python named Halcyon and blue tongue skink named Zeus
View Bio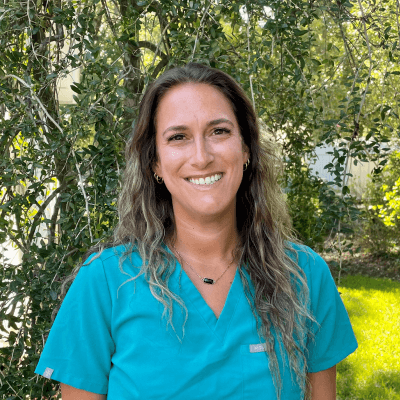 Alyssa
Joined JIVH November 2022
Hometown is South Windsor, CT
BS in Sports Biology at Springfield College
Enjoys going to the beach, exploring Charleston and sitting by the pool with a good book
Pets at home are Frankie and Mickey (French bulldogs) and one cat, Porter
View Bio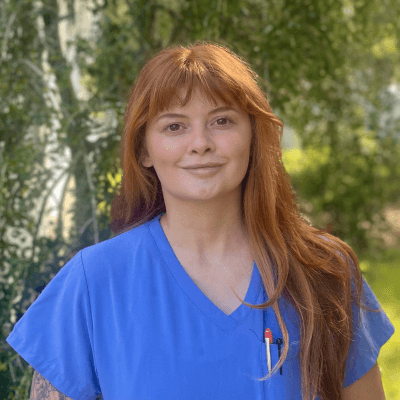 Elizabeth
Joined JIVH June 2023
Hometown is Harrisburg, PA
She has a BA in Rhetoric and German
She enjoys pottery, gardening, and outdoor activities such as hiking, kayaking, and rock climbing
She has a calico cat named Harper at home
View Bio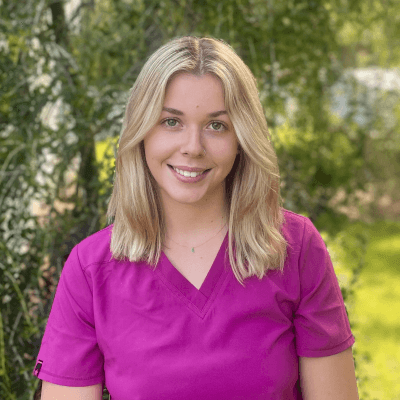 Chloe
Joined JIVH August 2023
Her hometown is Dublin, Ireland
Her previous job was a flight attendant
Special interests are running, reading, and spending time outside in the mountains hiking
She has a mutt named Aspen and a German Shepherd named Arlo at home.
View Bio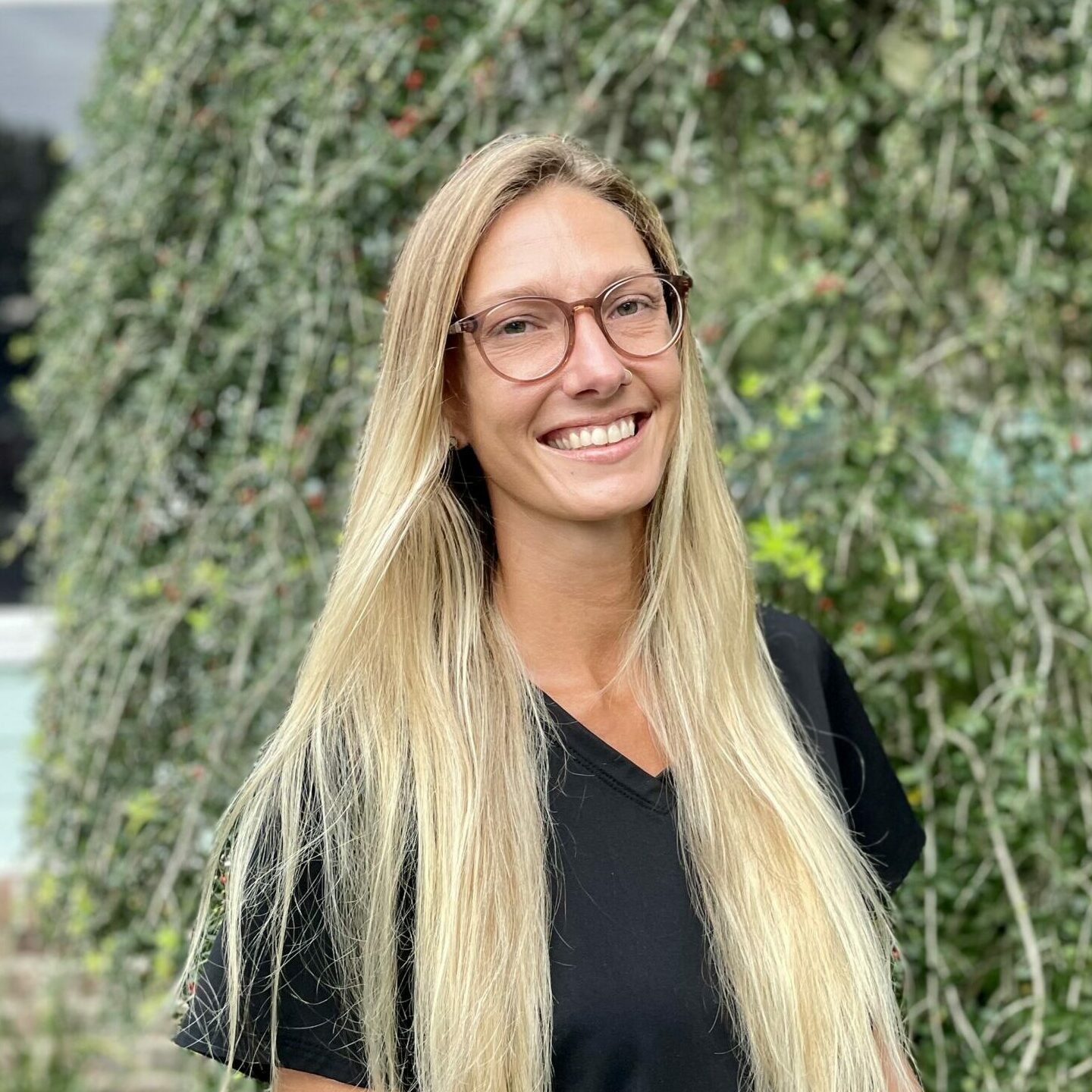 Charnele
Joined JIVH November 2023
Her Hometown is Juneau, AK
She has a Bachelor of Arts in Psychology from the College of Charleston
She is a Tennis coach and loves the sport. She also enjoys crossword puzzles, the beach, gardening, DIY projects, music, and her family and friends
Her pets at home are Elsa her 9 year old Weimaraner and Kitters her 10 year old DSH cat.
View Bio
Client Service Representative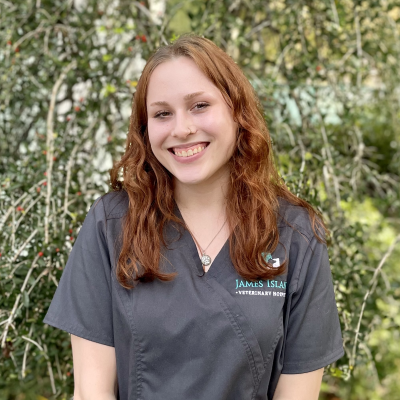 Hannah
Joined JIVH in January 2023
Hometown is Washington, New Jersey
Attended College of Charleston
Enjoys going to the beach, cuddling my pets, spending time with friends and loved ones
Pets at home are a Lab/Pit mix named Fenway Bark and a fat orange cat named Archie
View Bio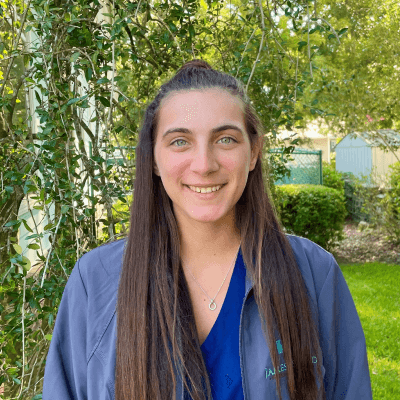 Brianne
Joined JIVH April 2023
Hometown is Raleigh, NC
Enjoys going to the beach
Pets at home are 2 goldendoodles Mille and Dakota. 2 cats, Minkah and Simba
View Bio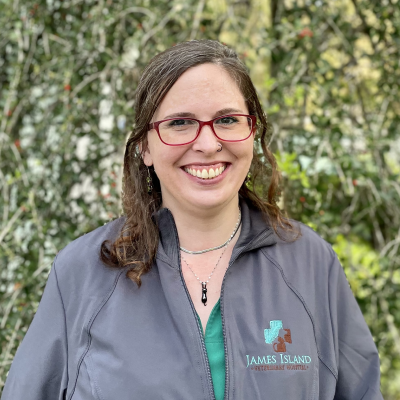 Amy
Joined JIVH in November 2023
Home town is Brunswick, GA but has lived on James Island since 4 years old
Graduate of James Island High School and studied wildlife bio at Clemson.
Enjoys reading and movies, especially science fiction/horror. Enjoys napping, animal welfare, and being a crazy cat lady.
She has 3 cat overlords at home; GodZilla, Gler, and Tsunami (a boy named Tsu)
View Bio