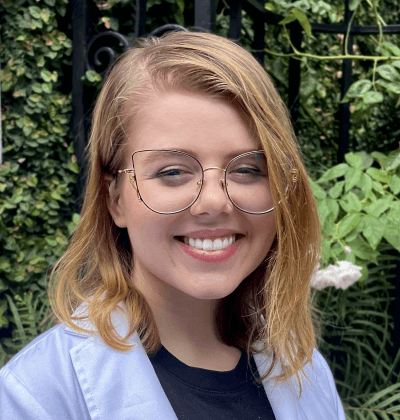 Dr. Lawrence is a Charleston native who has harbored a lifelong passion for animals large and small. After graduating from the University of Georgia College of Veterinary Medicine, her love of the Lowcountry and its people brought her back home.
Her professional interests include neurology, nutrition, and ophthalmology.
Outside the clinic, Dr. Lawrence loves reading, rollerskating, dabbling in various art media, and of course spending time with her own four-legged kids: Pigeon (Boykin Spaniel) and Marzipan (Holland Lop).