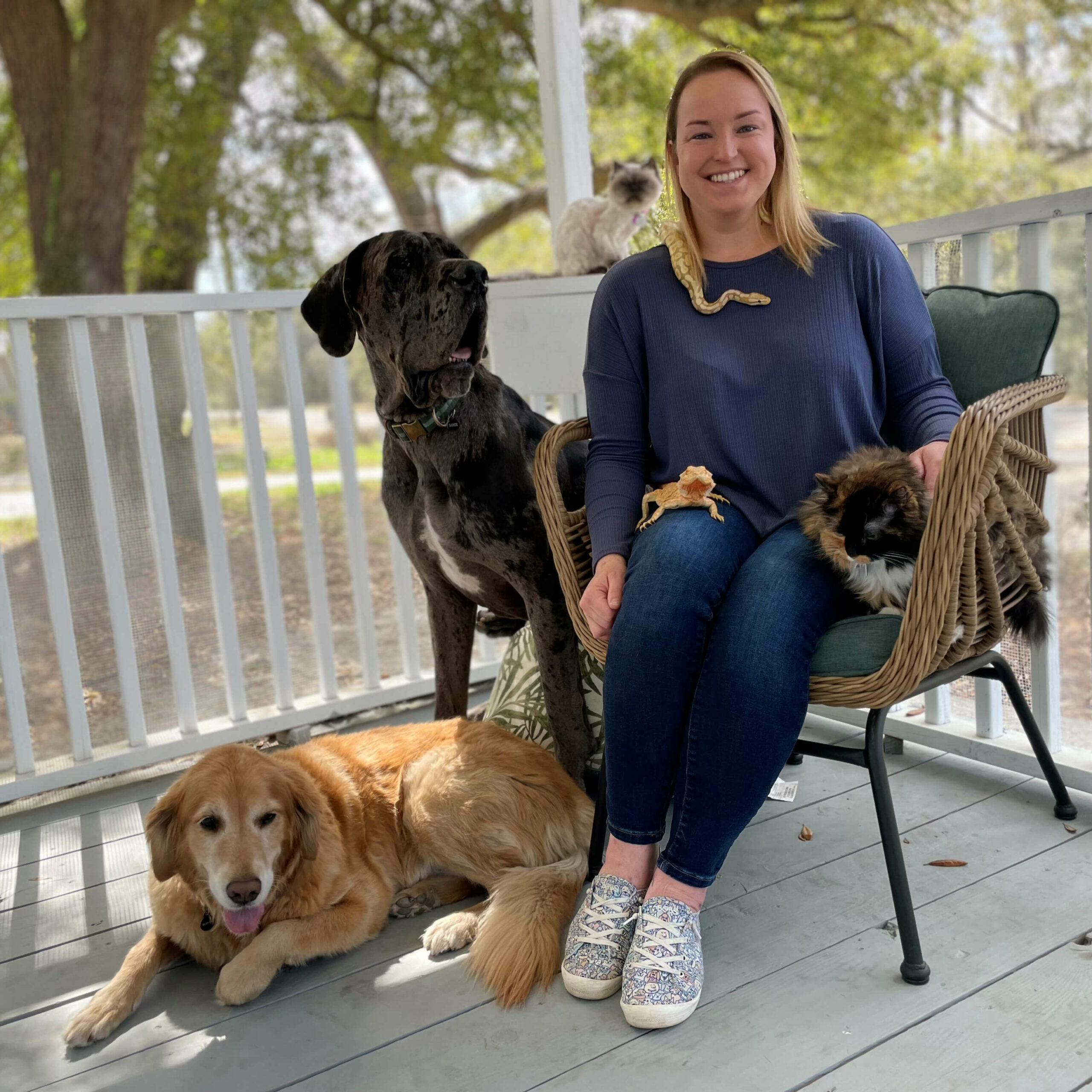 Dr. Kaitlin Guffey is a Summerville native and attended the College of Charleston, where she earned her Bachelor's degree in Biology. In 2019, she graduated from Ross University School of Veterinary Medicine after completing her clinical training at Auburn University (War Eagle!). She returned home to the Lowcountry, where she practiced for two and a half years before joining the Flowertown Animal Hospital team.
Dr. Guffey has a particular interest in internal medicine, geriatric and end-of-life care, and exotic medicine and surgery. She values building strong relationships with clients and working with them as a team to give their pet the best possible life. She enjoys the unique variety that veterinary medicine offers, and is passionate about providing thorough and compassionate care to dogs and cats, as well as exotic pets.
Dr. Guffey currently lives in North Charleston with her loving animal family: Sarge (Great Dane), Penny (Golden Retriever), Fancy (Persian cat), Gypsy (Tortishell cat), Gina (Bearded Dragon), J.R. (Ball Python), and Melon (Pacman frog). When she is not spending time with her animals, she enjoys reading on her front porch, playing board games, and exploring local venues for trivia, bingo, and comedy nights.