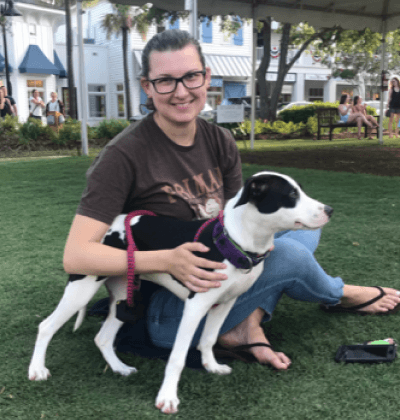 Julia
Julia joined the JIVH family in July 2019. She is originally from Connecticut but moved to South Carolina where she attended College of Charleston and graduated in 2015.
While attending college, Julia started working at Pet Helpers. It was there that she became interested in veterinary medicine. Julia is still actively involved in animal rescue and currently volunteers for Eunoia Rescue. She has two rescue dogs of her own, Chowder and Aurora.
When she is not working, Julia enjoys taking her dogs for walks at the county park and working on art projects.